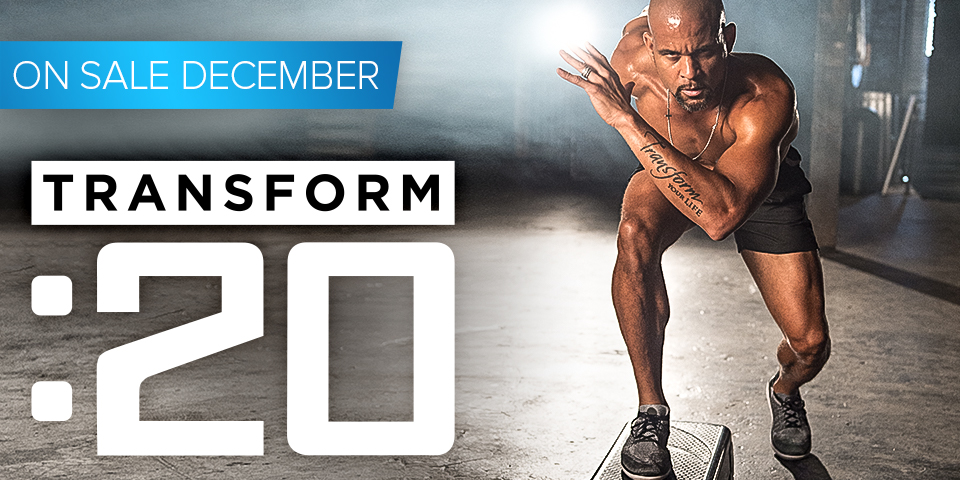 What if we said you can transform your body in 20 minutes a day… without lifting a single weight?
What's more surprising is who will help you do it.
That's right, he's BACK and better than ever, and it's time to get to WORK!
He's creating a blockbuster new program called Transform :20, coming to Beachbody On Demand in April 2019, with VIP Early Access in January 2019.
Get ready to transform your body and your mind in just 20 minutes a day. Transform :20 will scorch fat, help flatten your stomach, and get you stronger and leaner, 6 days a week for 6 weeks.
You'll work everything — legs, upper body, glutes, and core, using only your body weight. To get your mind right and keep you motivated, Shaun T is also creating weekly videos for your rest days to help you sharpen your focus, visualize your goals, and push you to finish strong.
There's something else that's totally new about Transform :20. For the first time ever on Beachbody On Demand, Shaun T is using a step as a transformational tool.
And no, this isn't step aerobics. He's using this step to challenge your total body in insane ways you never imagined. That's why Transform :20 will transform EVERYTHING in just 20 minutes.
The best part is you'll be doing the program in real time with new workouts every day. No repeats, no do-overs. This is everyone getting to WORK and getting it DONE, together.
Transform :20 launches exclusively on Beachbody On Demand in April 2019, with VIP Early Access in January 2019. Offers will be available starting in December.